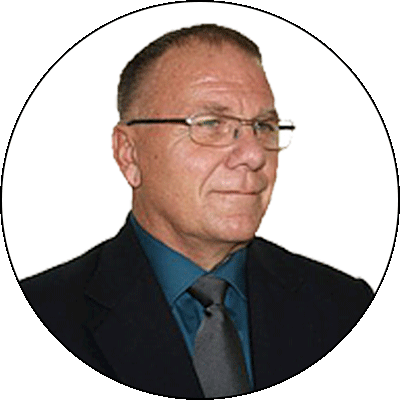 Kevin Danbury
BSc.(Hons); MDip.QM; M.Mgt.
Six Sigma Master Black Belt
Kevin, a Six Sigma Master Black Belt with extensive experience in Automotive OEM, Commercial Aerospace MRO, and Supply Chain management.
Automotive experience includes TS16949, VDA 6.1, QS 9000. Kevin has designed, developed and implemented Quality Management Systems which have achieved formal recognized accreditations.
Aerospace experience includes EASA Part 145 and Part 21, FAA 14CFR Part 145 and Part 21, CAAC Part 145, TCCA CAR 573, and various other National Aviation Authority Part 145 requirements.
Automotive supply chain management includes Quality Director/Manager positions in the following areas:
Metal pressings (skin and inner panels)

Engine, gear train and mechanical

Wiring harnesses

Heat exchangers

Soft trim (polyurethane foam)

Automotive leather
Quality Management System experience includes ISO9001:2015, ISO14001:2007, and OHSAS18001
Kevin has a proven track record in integrating the QMS into the existing business structure, bringing modifications and improvements where necessary, with the emphasis on ease of use and adding value.
Susan, a seasoned professional with the ability to customize and adapt her services to suit the company culture and current capabilities.
Susan is a "people person" who can communicate effectively across all levels within an organisation. Susan is a motivator with the ability to inspire people to achieve the highest level possible whilst having fun and enjoying the experience.
Susan has proven her ability to operate as a Personal Assistant effectively at top level by being able to prioritize and accomplish the required workload in a cost effective and time efficient manner.
During 14 years of English instruction in the German automotive industry, Susan achieved the highest level of course renewals, which leads to continuity and confidence building, which in turn enables her students to negotiate effectively in English whether in Germany or any other English speaking country.
We are an experienced team, providing high level solutions and enhancements to your business. We offer comprehensive business solutions, which includes management system development, training and translation services. Combined with proven employee motivation programmes, we develop your company's skills and abilities to ensure that you remain up to date with the latest trends and requirements. This provides you with a competitive edge by becoming a leader in the field.
Kevin is fluent in English, German and Afrikaans. Kevin was formerly Executive Quality Director in the automotive leather industry, and Kevin's last position was Supplier Quality Assurance Manager for the world's largest independent commercial aircraft engine maintenance, repair and overhaul facility. Responsible for the maintenance of quality standards, and compliance to a variety of aviation authority regulations for all suppliers of products and services worldwide.
Susan was formerly Confidential Personal Assistant to three executive directors. Susan also provided customized English language tuition to business executives in the German automotive industry.
Secure your competitive edge by streamlining your management processes, reducing waste, minimizing non-value adding activities, and developing a culture of excellence.
Business Address
13 Rother Close,
Storrington Pulborough
West Sussex
RH20 3NX
United Kingdom
Information
Company No.: 10871322
Registered Office: James House, 40 Lagland Street, Poole, Dorset, BH15 1QG
Country of Registration: England & Wales